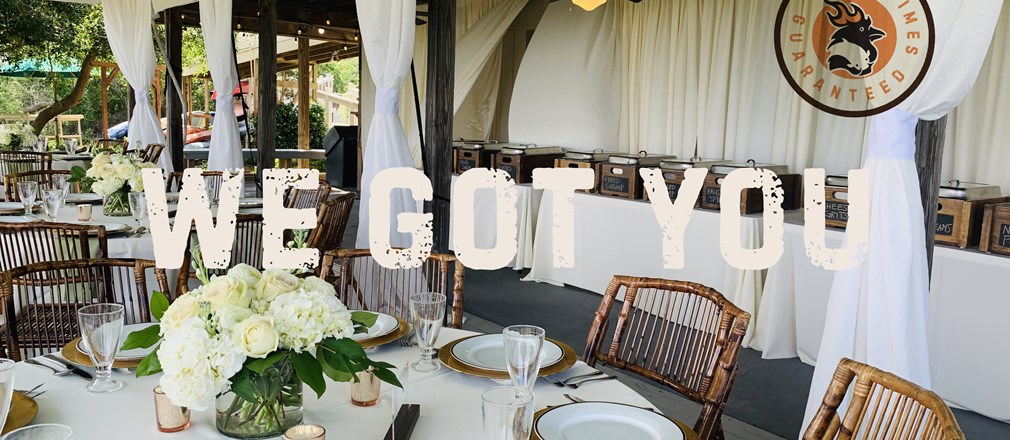 We can cater your events anytime, anywhere. Pick up or let us bring the party to you.
Choose your meats, choose your sides, choose your heat and any extras you desire.
CALL HEATHER FOR DETAILS - 912-223-9778
OR EMAIL catering@palmershotchicken.com
YOU'VE GOT OPTIONS
(1)
WE SET UP BUFFET-STYLE IN OUR HANDMADE WOODEN BOXES AND PROVIDE FULL-SERVICE CATERING
Professional, cheery staff, set-up and all equipment for buffet, including catering-quality paper goods, utensils and condiments.

(2)
GLORIFIED DROPOFF
We set up the buffet at your event, drop off the food for dinner service, and come back later to make it all disappear.

(3)
DELIVERY DROP-OFF
What it says.

(4)
PICKUP @ PHC
It'll be ready. Load up!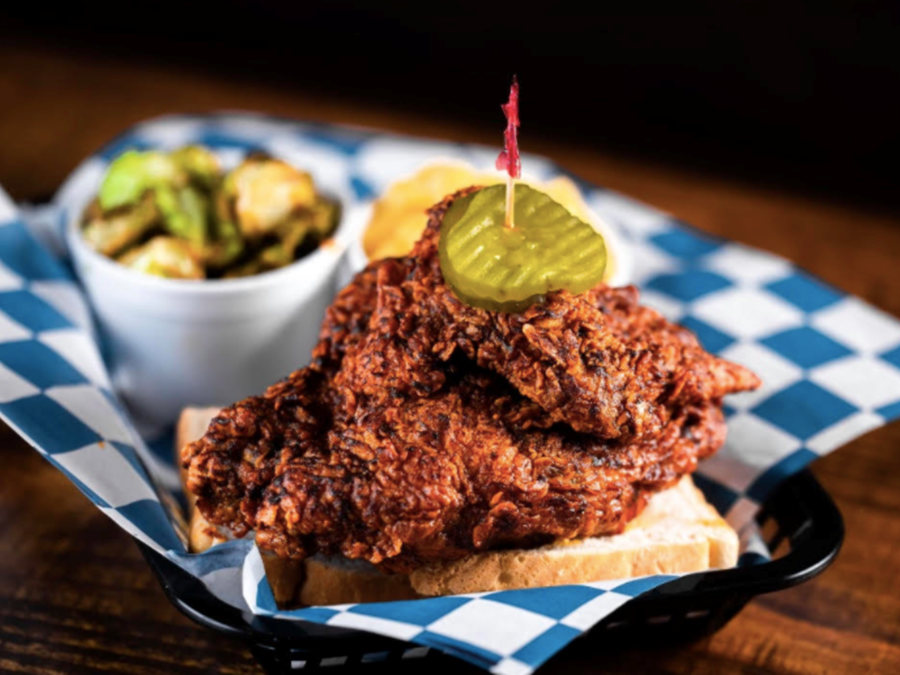 CHICKEN LOVERS
---
Choose between chicken tenders, MotherCluckers or bone-in chicken (fried or oven roasted). Don't forget to choose your heat!
$14 gets you a meat + 2 sides
$15 gets you a meat + 3 sides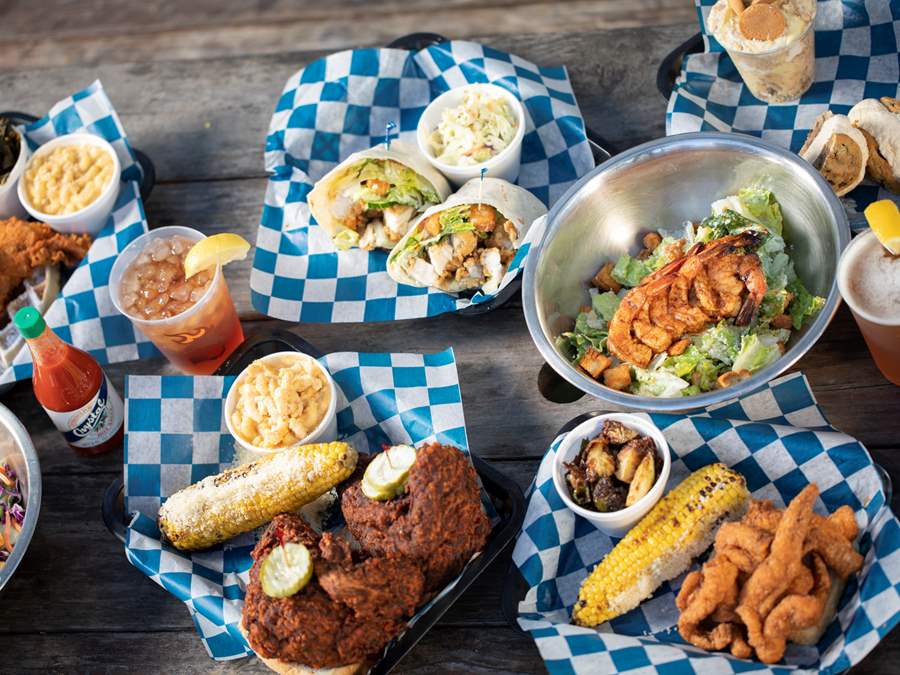 CHOOSE TWO
---
Add catfish, shrimp or more types of chicken to your order to spice things up. Choose between 4 oz of catfish pieces per person, 1/4 pound of shrimp per head or another type of chicken!.
$17 gets you meats + 2 sides
$18 gets you meats + 3 sides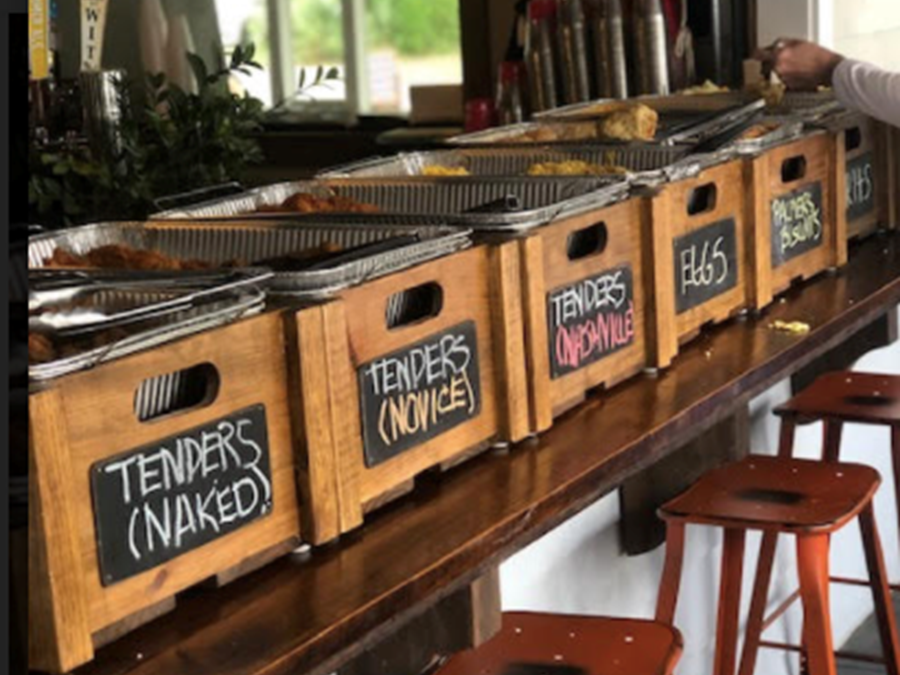 CHOOSE ALL THREE
---
There is nothing better than a choosing all three. Choose between fried or grilled shrimp, fresh catfish and chicken for a tasty spread.

$24 gets you 3 meat + 2 sides
$25 gets you 3 meat + 3 sides
LET'S DO THIS. CALL HEATHER at 912-223-9778.
OR EMAIL catering@palmershotchicken.com!
AUTHENTIC NASHVILLE HOT CHICKEN.
Magically fried or oven roasted with your choice of different level of heats from Palmer's and Mills' time-tested recipe.
PEOPLE HAPPY TO SEE YOU UP IN HERE.
The vibe is chill as the chicken is hot. And bring your rowdy kids! We love 'em.
YES, WEENIE PERSON. SALADS, TOO.
For that health kick thing or whatever. We also grill yer chicken or shrimp. With killer homemade sides!